HUMAN MACHINES
HUMANIZING THE MARTI VIRTUAL ASSISTANT PLATFORM THROUGH A MODULAR 3D DESIGN SYSTEM.


Branding, Creative Direction, Animation
I've always associated virtual assistants with clever little robots that lived in online and did virtual work on virtual laptops in their own little virtual realities. So you can imagine my excitement when, on the eve of my birthday, my studio received an email from a San Francisco-based software consulting company called Makisu, asking us to design a brand Marti, their own virtual assistant. I was stoked. And guess what? I could now create virtual assistants based on what I've always imagined them to be.

My team and I jumped right ahead to analyze the competition. I scoured the net for other sites offering similar services and found two major trends: 1.) VA landing pages were either bedazzled with charming hand-drawn illustrations to appear sincere and approachable, 2.) or decorated with large images of smartly dressed young professionals to appear reliable and competent. Interacting with a virtual assistant involves emailing instructions over another individual who works remotely, so these visual strategies did a pretty commendable job at humanizing these companies and shedding light on the people behind every task. However, to people who know nothing about virtual assistants, both visual strategies may have failed to communicate the process of working with a VA. They don't do much to visually describe the process of working with a VA. Which meant that doing the opposite would have to be Marti's edge.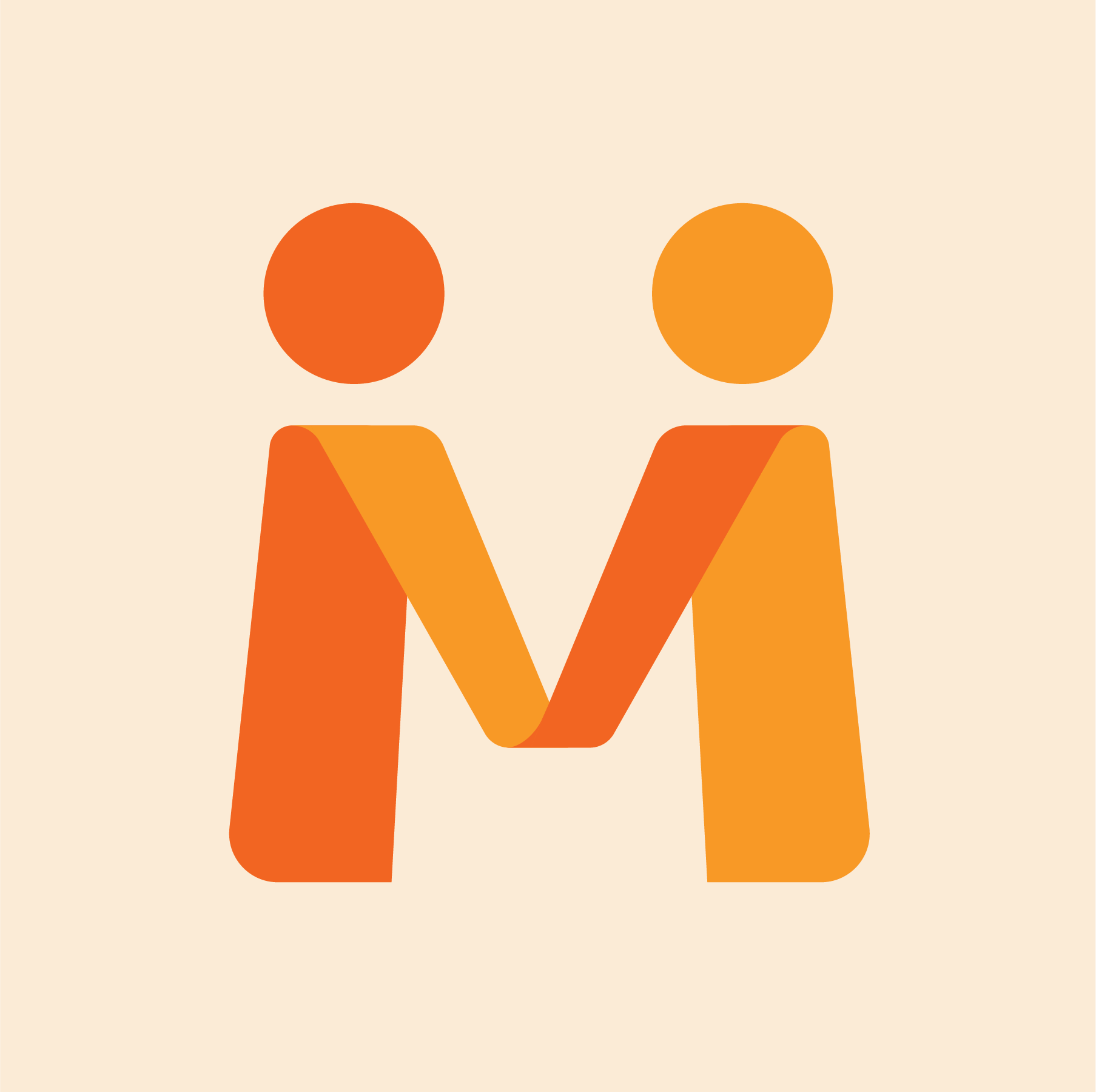 The Play-Doh Epiphany


I love play-doh. When I was a child I was obsessed with shaping perfect spheres and cylinders with my stubby little fingers with different hues of clay, watching vibrant colors mix and marble until they kneaded into faceless blobs of boring gray. Sometimes play-doh clay sets came with tools.

One of my favorite Play-Doh toys looked like a kindergarten-level trash compactor. I'd raw blobs of clay into an opening until it was full, then I'd press that clay down with a lever. A star-shaped rainbow noodle would gracefully unravel out the other end. It was magic.

And it was the same type of magic that I wanted Marti to be made of.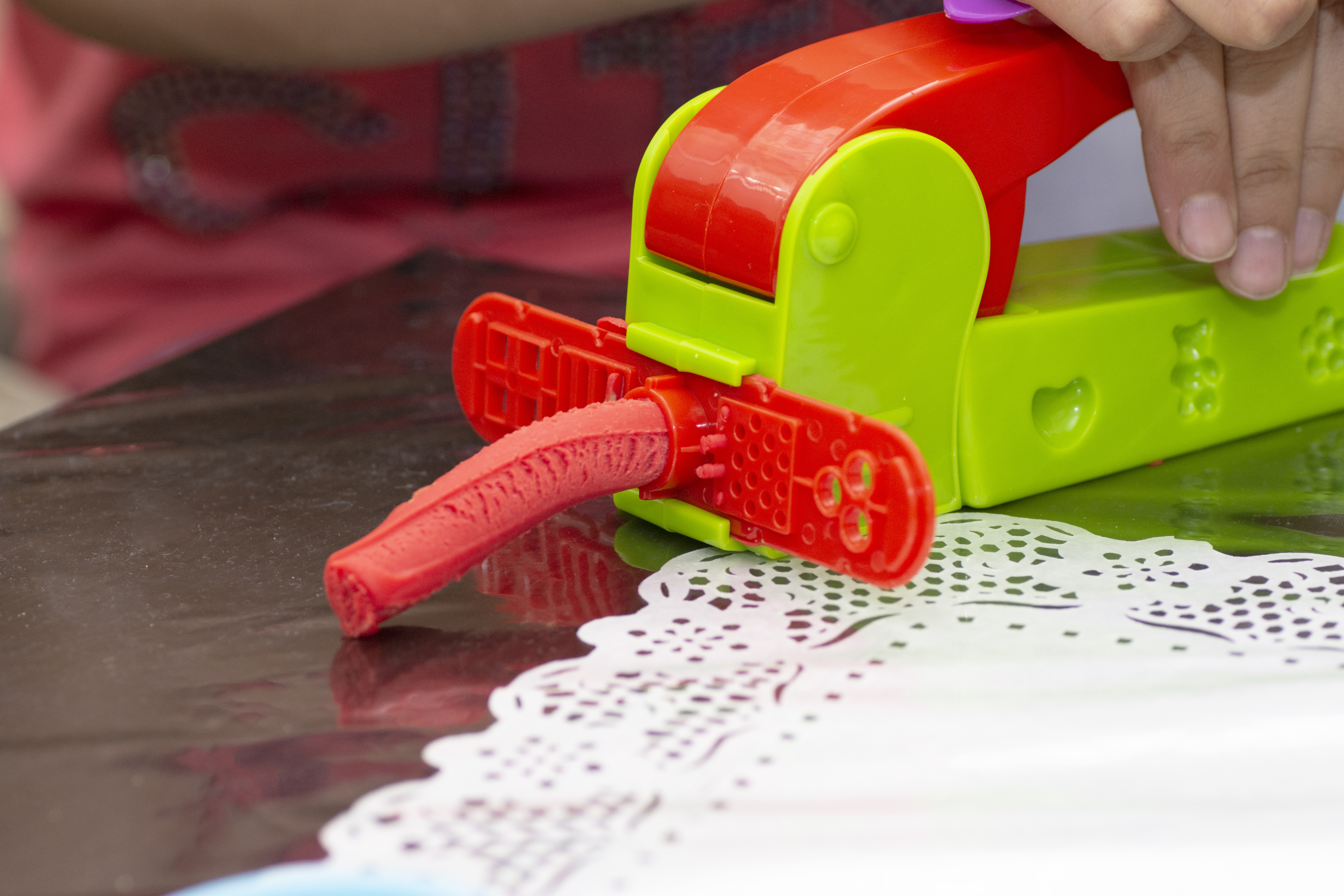 Modular Machines

Our team took the general concept of this clay-molding toy and worked backwards to extract a few unifying themes to tie the brand together moving forward. We created three guiding pillars that would allow us to translate this toy into a visual system for the Marti virtual assistant.
Optimized and optimistic: If the Marti brand was going to be communicated through animated machine assets, the devices needed to look as effective and efficient as the company itself while carrying carry the same eager energy. Disney's Meet the Robinsons in all its retro-futuristic glory was a key inspiration.
Complex, but not complicated: A pitfall of using a toy as the main springboard for visual ideation is the possibility that the brand may develop into something simplistic and naive. The machines thus had to appear robust and capable of complex tasks, without appearing overcomplicated and difficult.
Fun and understandable: Finally, the function of each machine had to communicate itself at a glance. This was accomplished by modeling each machine based on different home appliances that people use on the daily—washing machines, toasters, pots, bowls, printers—with a few whimsical outliers. Each machine also had to inspire joy in the viewer. The brand had to be fun and understandable.
Each machine is modular and crafted to fit on an isometric grid, filling up just one square. Materials are kept consistent as well, composed primarily of combinations of simulated rubber, glass, metal, or paper. Each machine has designated slots for either an input, an output, our both. Every action loop elapses within 2.5 seconds. These consistencies permit unique combinations among machines, granting each model a near boundless potential for reuse. This modularity is an apt visual metaphor for the flexibility of the Virtual Assistant service itself.
The rest of the brand is constructed to complement these assets while standing alone. Marti's orange and warm-white color palette treads the line between clear–cut professionalism and simple fun. The analogous hues keep the brand grounded without too much ornamentation, balancing an eager and vibrant color scheme with just enough restraint. The Marti logomark retains the rounded edges of the modular machines. It also includes two people shaking hands. The logotype retains the brand's overall respect for structure, while the Mier font's thick geometric letters stands out against the machinery.
To Conclude


Organic engagement and personal messages received by Marti on social media grew by 67% after less than a month of revamping their overall identity to be visually fun and approachable.

I never really considered the power of personal memories and nostalgia in the ideation of a brand. A lot of my work consists of strict processes and systems (building personas, competitor analysis, A/B testing) which are reliable—albeit a little formulaic. A little spontaneous introspection added something different and wonderful to this project. To me, building a brand around a cherished childhood memory is a tangible testament to the unique flavor that any creative can bring into every project they take on, on top of established systems and guidelines. And this excites me.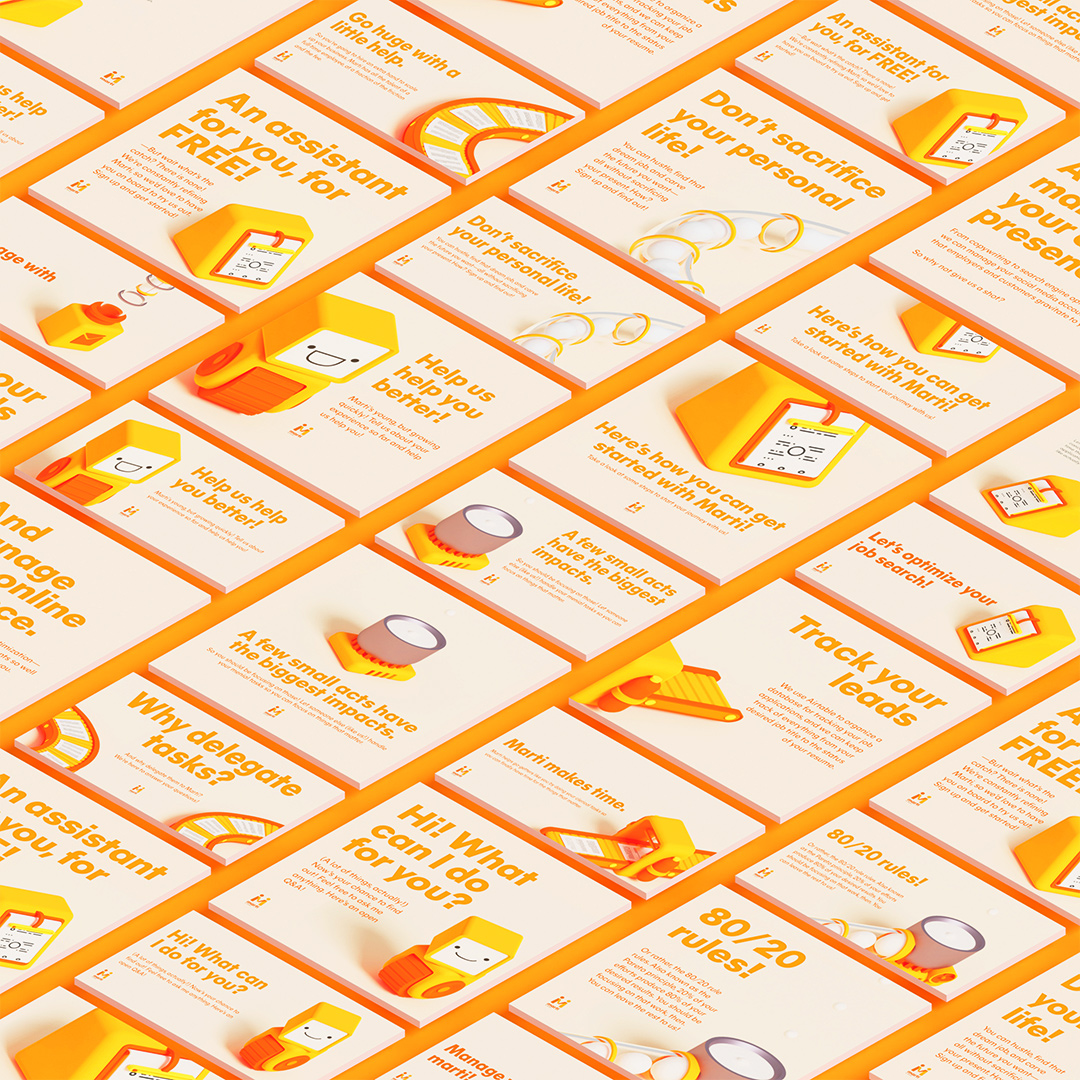 I think everyone has a unique take on tackling problems no matter how homogenous the established processes may seem. Maybe the moral of this story's that the real brand identity was inside you all along. ✨✨😎🤟🏾✨✨

The Marti brand was developed by Stoko, a design studio made up of JJ Agcaoili, Macy Escay, Charles Yu, Nikka Diaz, and Trisha Uy